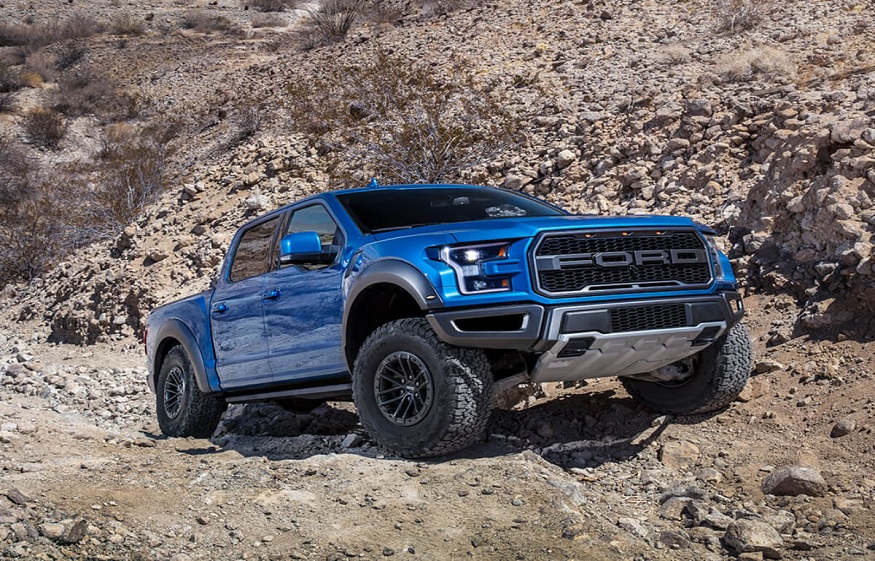 How to Choose the Best Snow Tires for Your Pick-Up Truck
Pick-up truck owners tend to think of tire replacement time as an opportunity to explore something new. The variety of truck tires available means that there is a perfect tire that fits any driver's preferences. But selecting the top car tires is easier said than done,especially when it comes toa pick-up truck. There are different tires which can yield completely different outcomes, so the selection process is very important. While there are many brands such as Giti that manufacture special winter tires, it is up to the driver or owner to decide what best matches their vehicle and driving style.
Here are some of the factors you should consider before making a tire purchase for driving on the snow.
1. Compound selection
When driving on snowy or icy roads, only top winter tires have the capabilities required for good stopping ability and secure handling. This is because winter tires are made from a different rubber compound compared to summer and all-season tires. Winter tires are mostly made with hydrophilic rubber, which is more pliable and softer in the winter season. This allows for more traction on the snow and ice.
2. Tread design
The tread design is another important factor to consider as winter tires have a higher "void-to-lug" ratio. As a result, these tires have larger grooves between the blocks of the tread. The tread blocks are also different as they come with irregular and sharp edges. Tires with biting edges and wider grooves fare well on winter roads as it cuts through and scoops some of the snow into the voids of the tire surface. This helps the treads to stay in closer contact with the road. The snow is ejected automatically due to the velocity of the tire.
3. Choosing winter tires over tire chains
Tire chains are an important, often required alternative for tires, normally required when travelling in the mountains or on icy roads. However, tire chains should never be treated as a substitute for winter tires. It is merely an option you have ready when you encounter snow in your path. Tire chains cannot be used on highways or bare pavements as they can incur significant damage.
4. Choosing between studded and stud-less
When looking for tires, always consider your driving habits as well as the typical winter conditions in your area or where you intend to drive. When it comes to stud-less tires, they perform well on slush and packed snow. With wide and deep grooves and a number of irregular surfaces, the rubber can easily cut through snow and grip the road better.
On the other hand, studded tires provide better traction when driving over ice or packed snow. They are small, lightweight and possess metal spikes which are staggered across the tire tread. This mechanism efficiently breaks through the packed snow and ice-covered road.
5. Size of tires
When buying new wheels and tires, you should always look at what the truck was originally fitted with. It is preferred to use the same tire size as the OEM. Driving through snowy roads with narrower tires prevents the truck from getting stuck as there is less resistance. With wider surfaces, tires tend to start snow ploughing or floating on top of the ice rather than pushing it down. As a result, this will result in a loss of traction.
The Benefits of Winter Tires
When choosing to go for winter tires, you can consider the following questions.
Does the tire meet mandatory requirements?
Does the region you're living in experience a lot of snow and ice during winter?
What the budget and is for winter tires and installation?
Answering the above questions will make the selection process much clearer.
When it comes to all-season tires, they are mostly fine when driving in temperatures that measure around 7 Degrees Celsius or higher. The rubber in the tires is flexible enough to maintain a good grip on the road in these temperatures. However, any temperature below this will result in the hardening of all-season tires, which reduces traction.
Winter tires, on the other hand, are flexible in cold temperatures even below 7 Celsius. This allows these tires to spread out and maintain a better grip. Winter tires also include special tread patterns which are designed to push the snow away to the sides. This results in better contact with the surface of the road.
Conclusion
There are many truck owners who believe that modern features such as anti-lock brakes and electronic stability control can suit the purpose of safely driving on snowy roads. However, they are not useful for stopping or slowing down on these tracks. As a result, there are no substitutes for the top winter tires to get better traction on an icy or snowy road.