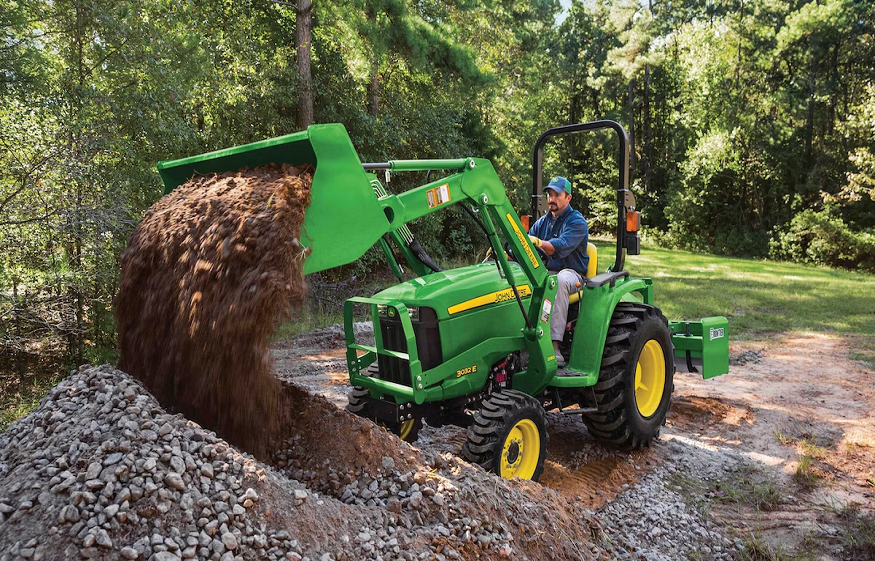 Exploring the benefits of used compact utility tractors
For homeowners with acreage or commercial needs like farming and landscaping, a compact utility tractor provides must-have versatility and power. But brand new compact tractors carry hefty price tags. Acquiring an earlier, pre-owned model delivers considerable cost savings while retaining essential utility features. Join us as we explore the intelligent advantages of selecting a secondhand compact utility tractor. Even an older used compact tractor commands $5,000 to $12,000 versus $15,000 to $35,000 for a brand-new machine. The 40% or greater savings from buying used allows for investing more in implements like backhoes, tillers, and trailers versus the tractor itself.
Some late-model used tractors still have remaining factory warranties too.
Attachments that add value
Many used tractors for sale come equipped with aftermarket attachments the previous owner invested in like buckets, blades, post hole diggers, spreaders, and more. Attachments can be obtained for free with used machines, whereas new tractors require purchasing implements separately. Compact tractors are constructed from thick steel and durable components designed to endure years of rugged use. It's common for used tractors from quality brands to log over 3,000 hours reliably. Meticulously maintained older tractors often outlast lightly used cheaper new consumer models.
Dealer servicing and support
Purchasing your used tractor from an authorized equipment dealer ensures access to factory technicians for maintenance, parts availability for your specific model, and warranty support if applicable. Avoid non-dealer private sales with no servicing relationship. On used machines, owners upgrade features by adding cabs, new seats, power steering kits, and tech accessories without impacting resale value like customizing a new tractor would. Personalizing your used tractor improves utility and comfort affordably.
Lower registration expenses 
Depending on location, registering and insuring classic used tractors cost substantially less than late-model equipment. Lower valuation of used tractors saves money when registering and paying compulsory insurance annually. Every dollar saved with used machines helps. If using the tractor for agricultural or commercial purposes, the depreciation of used tractors provides helpful tax deductions. 100% bonus depreciation even applies to some certified used equipment in the first year. Consult an accountant about depreciation benefits.
Opportunity to upgrade later
Should your needs change down the road, used tractors hold their value well when selling or trading up to higher capacity models. Starting with an economically used tractor preserves capital to upgrade later if property or workload expands. Unlike buying new, you objectively assess the current condition of used models before purchasing during extensive inspections. This avoids inheriting hidden issues and allows negotiating prices based on wear and repairs needed. Test drives also showcase performance.
For most homeowners or small farmers, a used compact utility tractor less than 10 years old provides ample power and implements to complete needed property tasks for thousands less. Their prior experience prepares them for more work at a more affordable initial investment. For price-conscious tractor buyers, choosing a quality inspected used machine over a new one provides significant savings that allow investing more in attachments, maintenance, and later upgrades. Look for well-maintained tractors from trusted dealers to reap the benefits without compromising performance.