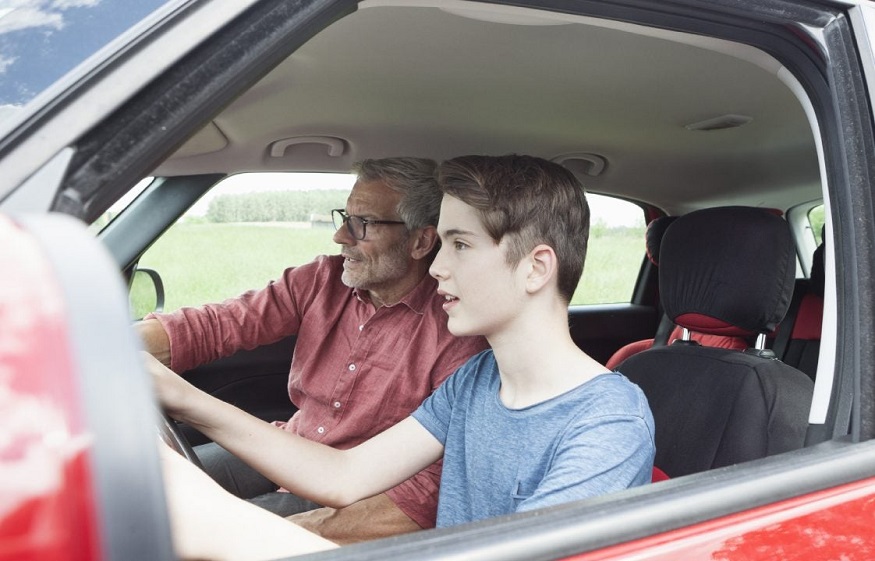 Top 5 used cars for young drivers
You just got your license and you want to buy your first used car? In this subjective ranking, we show you the best vehicles at a reasonable budget.
The first vehicle acquired after obtaining a driving license is always etched in our memory. However, this purchase is generally made by young adults who do not necessarily have an unlimited budget. In addition, this first investment is often made to get your hands on before switching to a more sophisticated vehicle. Hence the importance of starting your life as a young driver with a used car. Here are 5 common models that might be right for you.
1) The Renault Clio, the essential:
Ask around, you must know someone who has started driving a Clio. Whether from the first, the second or even the most recent generations (phase 2 was a great success), Renault's flagship model is very popular. The Clio is also affordable: you can find one in very good condition for less than € 3,000. Efficient, sober, it is a car that ages well, even if you have to watch the coils. The Clio is very safe and easy to handle, perfect for young drivers. In addition, it consumes little.
2) The Toyota Yaris, very reliable:
Like the majority of Toyota's, the Yaris demonstrates unwavering reliability. Very small, it is also practical especially for city traffic, since it is easily parked. The second generation gasoline is arguably the most popular model. The interior is also well thought out, with its sliding benches and plenty of storage space. With three people in the back, however, it will feel a little tight. For the price, models dating from 2007-2008 are around € 3,500. The only fault to find it would perhaps be its parts, a little expensive to change in case of problem.
3) The Peugeot 207, the other star:
With the Clio, it is the other big star of the second-hand market among young drivers. The big sister of the 206 (also perfect for getting your hands on) quickly made its mark. There are many versions, both in gasoline and diesel, allowing everyone to find what they are looking for. A petrol model dating from 10 years ago is trading from € 3,500 for around 140,000 km. Easy to drive, the Peugeot 207 is a reputable all-purpose car. However, care must be taken with the timing belt, which can wear out prematurely.
4) The Citroën Xsara, for fans of the 2000s:
Perhaps a little older than the other models on this subjective list, the Xsara is nonetheless an ideal first vehicle, for several reasons. The first, practical, is that it has a very large trunk (over 400 liters), useful for example when moving. Second, the vehicle produced from 1997 is well equipped and still performs well. It compares well with other newer models, but it is less expensive. The third argument in favor of the Xsara is therefore financial since for 3,000 € there are models with a little bit of experience, of course, but always reliable. In addition, maintenance and insurance are more affordable than competing cars.
5) The Volkswagen Golf, the obvious:
For young people with a slightly larger budget, the Volkswagen Golf is a very good first model. After the first three generations, which were very successful in their time, the more recent Golfs have all the assets to appeal to recent holders of the pink card. For those who are ready to put a sum of around 10,000 €, it is quite possible to afford a 6th generation gasoline, less than 100,000 km. Even a Golf 7. If for the same amount you will be spoiled for choice among competing vehicles (Honda Civic, Citroën C4, etc.), the Golf is distinguished by its soft comfort, good handling and room for The passengers. Well finished and perfectly soundproofed, it will make a pleasant traveling companion.