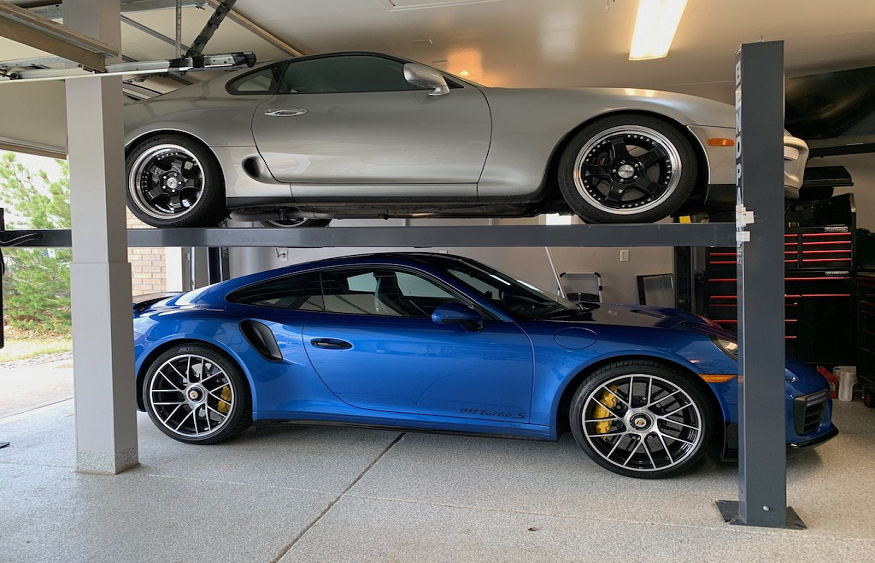 Unveiling the Secrets: Unlocking the Untold Perks of Owning a Car Lift
When you have a home garage, you want it to accommodate all your cars and allow you to navigate the space easily. It can be challenging when you have limited space in the garage. You must buy a car lift to boost more space and storage to solve this issue. When looking to buy auto equipment, always look for professional vendors who will advise you and present different options from various big brands. A car is a considerable investment that you don't want to lose by installing faulty and poor-quality lifts. This article will explore what you need to know about car lifts and the reasons you need to buy them.
1. Allow You to Store Your Second Car
When buying your first car, most people often look for a garage with limited space to accommodate it. However, as you proceed to invest and get your second car. It might be challenging since the space is limited. Most people are even forced to sell their cars due to insufficient space. Installing car lifts can help eliminate all this trouble. You will no longer struggle to remove snow and ice during extreme weather conditions.
2. Protects Your Hard-Earned Investment
Cars are a great investment and provide convenience to your schedule and business. Parking your other car outside because your garage has limited space will expose it to risks such as theft, break-in, and car crashes from natural calamities. If you haven't insured your car on such a thing, you risk losing your car or incurring expensive repairs. The car lift can help provide vertical space to park your car to avoid accidents. It ensures your car gets protected from most risks. Additionally, packing your car in the garage helps prolong the life of its engine and body, which is great when you want to resell it.
3. Provide Off-season Storage for Your Classic Car
If you live in extremely severe weather conditions with snow and ice, it can be challenging to enjoy a ride in your classic car. In such situations, use car lifts since you don't have to struggle to remove the ice and snow to store your car outside. Furthermore, this will save you costly expenses for taking you to a storage facility.
4. Helps you in Car Maintenance
If you love maintaining the car on your own, car lifts are your best option. This helps you navigate and repair the underside of your vehicle without much struggle. You can identify defects or faulty places when lifting your vehicle without visiting an auto repair shop. When looking for a car lift to help you work with your underneath, ensure it's certified and high-quality.
5. You can Improvise them to Lift more than Just Cars
Most people presume that car lifts are only and purposely meant to be used for cars. Most car lifts are strong enough to hold pickup trucks, vans, and SUVs. Additionally, you can use the car lifts to store motorcycles and snowblowers during the off-season.
End Note!
When shopping for car lifts, ensure you get one that fits your garage needs. Always look for certified vendors with an excellent reputation for providing high-quality products.