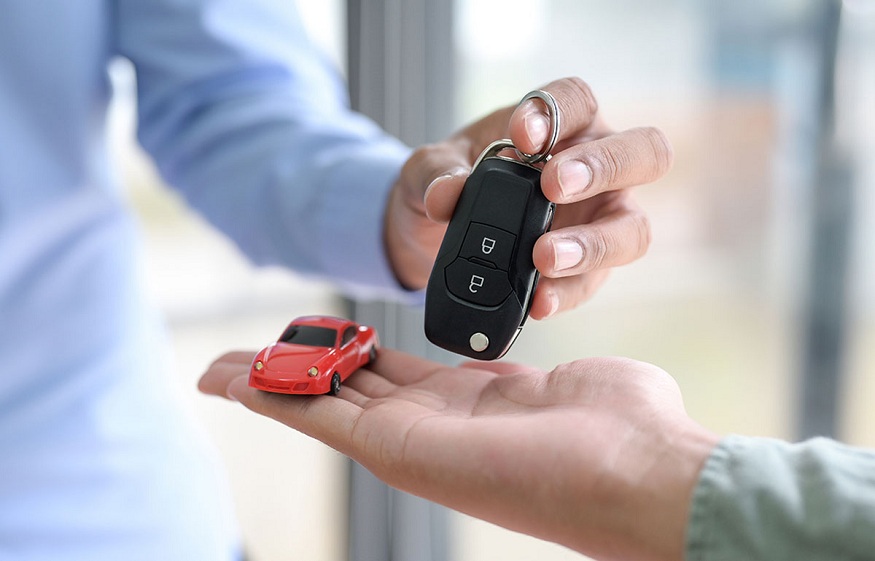 Afraid a Bad Credit Score will stop you from buying a car? 5 Tips to find a used car dealership that can help!
Are you buying an asset? Your bad credit score will haunt you to hell and back if you are into purchasing a vehicle. A new car purchase can be a heavy chunk to move in low credit cases, which will take a toll on your pocket. Going for a used car is the best option to sustain your A-game financially.
A car loan offers many additional perks after running a check over your credit score. These perks in the car loan can be shorter terms, lesser liabilities, reduced downpayment, etc. You might not stand eligible for these incentives if you fall short on your credit score (600 or below).
1. Get hold of your Credit Rating.
Your credit score defines your level of credibility or how much a money lender party can trust in you. It gives a numeric value to how timely you have been clearing your debts, the money and accounts held by you in your bank, and your late payment history. The most accountable rating agency in the market is FICO (Fair Issac Corporation).
A bad credit score doesn't necessarily mean that you won't make a good deal with the used car dealership. A score below 600 raises flags amongst the lenders, so you might have to face higher interests and down payments on your loan. You can either go for pre-approved car financing or choose to trust your used car dealership to cut you the best deal.
Best Credit: 750+
Satisfactory Credit: 700-750
Acceptable Credit: 650-699
Below Average Credit: 600-649
Bad Credit: Less than 600
2. The 28-36 rule for income
Unrealistic expectations from your monthly income lead to a low credit score. Financing and limited budgeting are crucial steps you need to take before buying assets for yourself. It would help if you considered purchasing the used cars which make sense to you economically and consider all overhead costs like fuel, insurance, maintenance, refurbishing, etc.
20% of your monthly income should cover your monthly debt payments for your newly owned vehicle. That way, you can have enough to look out for its repairs and maintenance in the coming months.
8% of the total car purchase price can be budgeted for car insurance.
More the down payment, the lesser the total money you pay to your lender.
The 28/36 rule states that only 28% of your monthly income should be spent on housing expenses. Not more than 36% of your monthly income should be spent to pay off your total monthly debt bills. In a simple trick, you can add a total of all your monthly debt dues and subtract that from 36% of your monthly income. The left amount is your monthly payment budget for your car loan.
3. Going Budget Friendly
Know your needs and budget when you enter a used car dealership. But before that, you need to browse through their online inventory and look at cars that suit your budget. This research would give you a better range of choices, knowledge of their carousel, and an upper hand in negotiations at the dealership.
Illuminate your needs to yourself distinctively. If you have a reasonable budget and are going for a pre-owned luxury car, don't look at smaller sedans or hatchbacks.
Suppose you are growing a family, then look for larger sedans and cost-efficient cars. If you are into trucks with a carrier, look for those exclusively.
Every machine is designed for a different purpose. Mind that, and your used car purchase choice will be a cakewalk!
4. Inspection and CPO Vehicles
Certified Pre-Owned vehicles are the ones that have been thoroughly examined for wear and damage and have been certified as fit to be used by a used car dealership. A dealership selling you a CPO Car will be providing you with in-class service, well-grounded warranties, better bargains, and hassle-free paperwork.
All this can take your cost up a little bit, but it's worth it if you consider reducing future expenses.
In addition to CPO, a thorough personal vehicle inspection is also required.
Check for oil or water leaks and damage to the seat upholstery.
Check for dents, rusts, or any signs of significant wear.
If it's a CPO vehicle, then check its inspection certificate checklist.
Ask the used car dealership for a history check document and check for any past mishaps with the car, records of previous owners, repair history, etc.
Take the car on a test–drive and check for anything offputting with the vehicle, like unusual sounds or smells.
5.   Acknowledge the loan
It's a common misconception that a longer loan term is better as it bestows reduced monthly payments. The underlying reality is that the longer your loan term lasts, the more interest you end up paying. Try to keep your down payment as high as possible to get a short-term loan and pay it off as early as possible.
Also, remember not to choke yourself by opening multiple credit inquiries in a short time. This can badly affect your credit score.
Ultimately, consider getting a cosigner for your car loan to receive better interest rates. A cosigner shares the loan liabilities alongside you. If you defaulted on your loan in the future, he would be the one to clear your dues as he is your cosigner. A responsible person in this role can reduce strains on your pockets.
The end argument is no less than a suggestion that you need to keep a good credit score as it makes you an accountable buyer in the eyes of money lending institutions. Nevertheless, a bad credit score shall not be a hindrance in your car buying process. Though, you might face higher interest and lower trust from the lenders. Keep the pointers given above about your income and the rules you should follow while investing in a car, and we think you should do good!